Insurance Associates Marketplace
Who We Are
We Provide Individuals and Businesses with the Right Insurance, at the Right Price.
OUR ROOTS
The IAM seed was planted way back in 1960.
Arthur Kleiner opened shop in 1960 out of his living room in Kenmore. After a few years and earning a nice clientele through hard work and dedication, Mr. Kleiner retired and sold the company to his son Mark, and his business partner Paul Chisholm, who were able to continue building the business. Paul bought out Mark in 2007. Insurance Associates Marketplace Agency would find its current home on Delaware Ave.
The Future Is Bright
A Family Affair
Fast forward to 2008. Carl, the son of Paul Chisholm was eager to start a rewarding career, and was helping out around the business doing odds and end jobs.
Admittedly, Carl never thought he would be the incumbent leader, or even end up in the family business for that matter. But one day one of the top sales people took Carl to the side and asked him why he wouldn't just follow in his father's footsteps? The same salesman asked Paul why he wouldn't just utilize his son's clear talents.
Son and Father both scoffed at the idea initially, until they both agreed how they were foolish to not see the great opportunity, and Carl was employed a week later.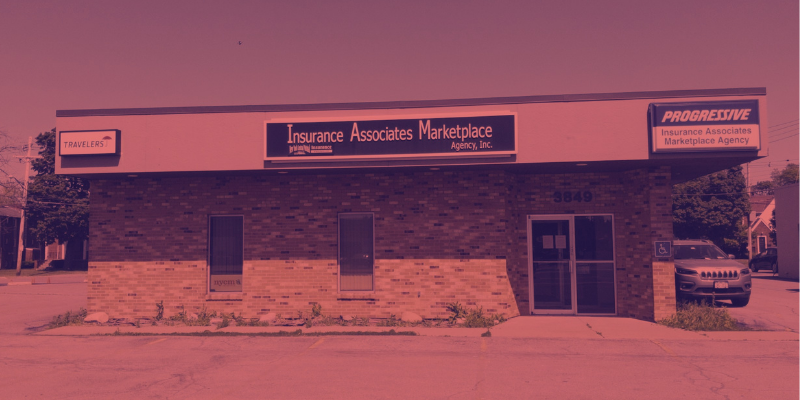 Today we are made up of a team of hardworking professionals who share the same passion for helping people of Western New York that we have for over 50 years. 
"At the End of the Day.. I can Go Home and Say 'I Helped Someone Today.' Maybe it didn't Change their Life, but It's the Little Things that Count."
Your Trusted Team
The best first step is just a call or message away. Instant Quotes and canned responses aren't going to get you where you need to be. We can be your ONE source in WNY for all things insurance.